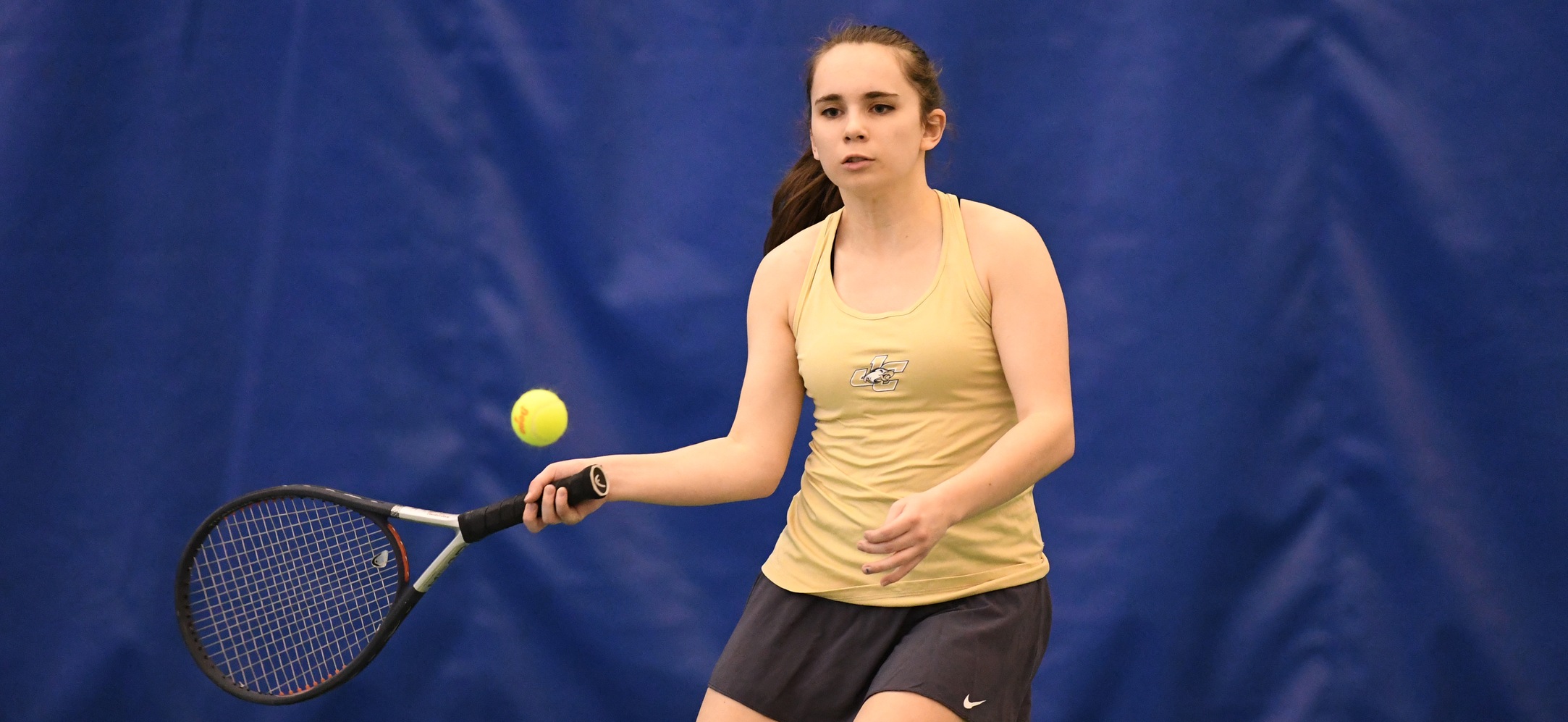 ALTOONA, Pa.- The Juniata women's tennis was narrowly edged, 5-4 by St. Vincent at The Summit on Saturday.
Juniata opened up the match dropping two of three doubles matches. The Eagles got on the board first as they won second doubles before the Bearcats took first and third doubles. Emily Dowler (Rochester, N.Y. / Brighton) and Emily Sarro (Woodside, Pa. / Dallastown) fell, 8-3 at first doubles, Kelley Appow (Freehold, N.J. / Freehold Township) and Kady Lohr (Shanksville, Pa. / -) won, 8-1 at second doubles, and Mary Fairfield (Staunton, Va. / Eastern Mennonite HS) and Courtney Eller (Colver, Pa. / Central Cambria) fell, 8-0 at third doubles.
Juniata tied the match, 2-2 as they opened singles play. Lohr won, 6-1,6-3 at third singles and then Eller fell, 6-0, 6-0 at sixth singles. Dowler fell, 6-2, 6-4 at first singles and Appow fell, 6-0, 6-2 at second singles as St. Vincent clinched the, 5-4 win. Sarro won, 8-5 at fourth singles and Fairfield won, 8-6 at second singles.
The Eagles return tomorrow as they host Penn College starting at 11 AM.