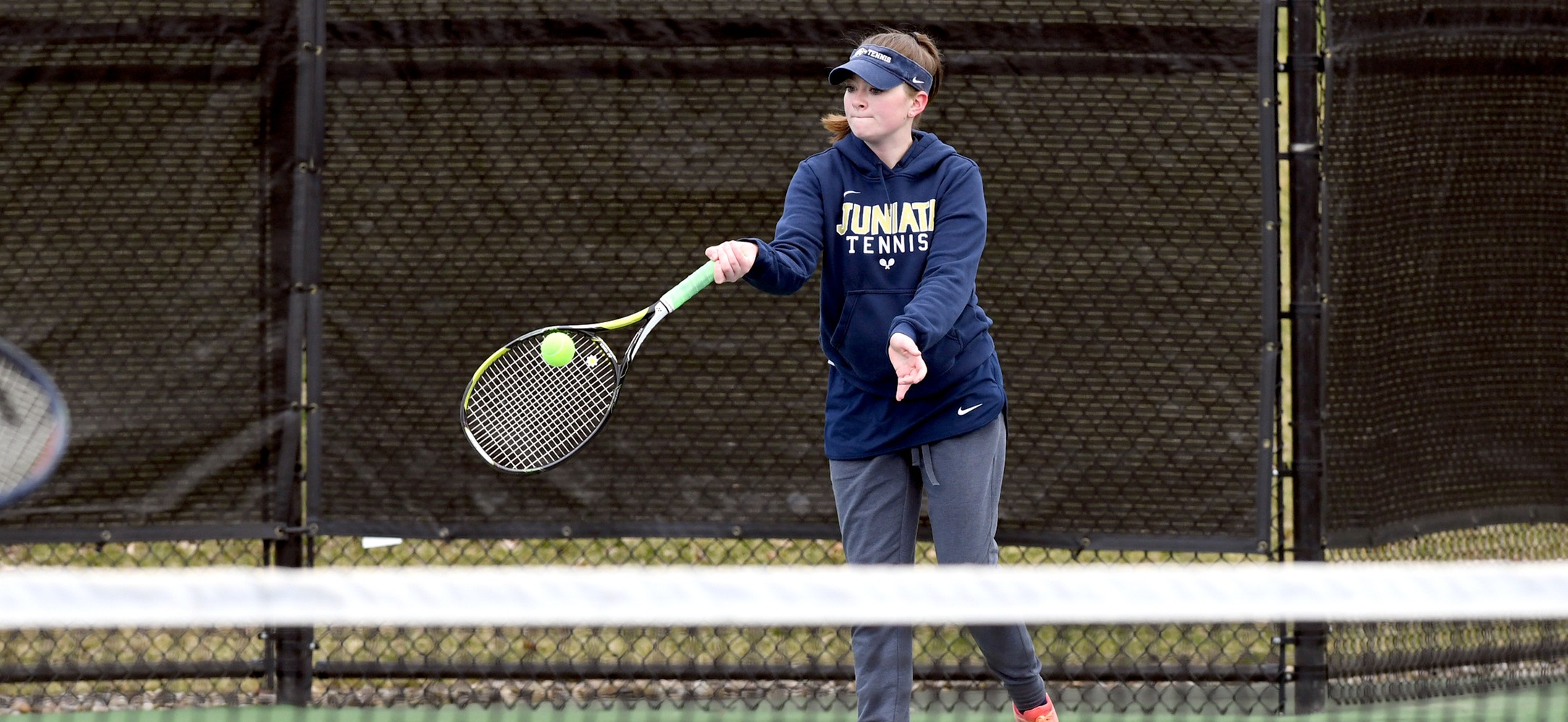 ALTOONA, Pa.- The Juniata women's tennis team picked up a 6-3 win over non-conference opponent Penn St.-Altoona.
Emily Dowler (Rochester, N.Y. / Brighton) and Kady Lohr (Shanksville, Pa. / -) won, 8-7 (6) at first doubles, Jamie Mahigel (Lewistown, Pa. / Mifflin County) and Mary Fairfield (Harrisonburg, Va. / Eastern Mennonite HS) fell 8-6 at second doubles, and Emma Kramer (Chalfont, Pa. / Pennridge) and Emily Sarro (York, Pa. / Dallastown) won 8-7 (4) at third doubles.
Dowler won, 6-2, 6-2 at first singles, Mahigel won, 6-2, 6-4 at second singles, and Lohr won, 6-1, 6-1 at third singles. Kramer fell, 6-2, 6-0 at fourth singles, Sarro won, 6-3, 6-4 at fifth singles, and Fairfield fell, 7-6 (2), 6-2 at sixth singles.
New head coach Kenneth Michaud picked up his first career win at Juniata on the women's side. The Eagles also snapped at 16 match losing streak.
The Eagles travel to LaRoche for a 3:00 pm match, Saturday September 28th.