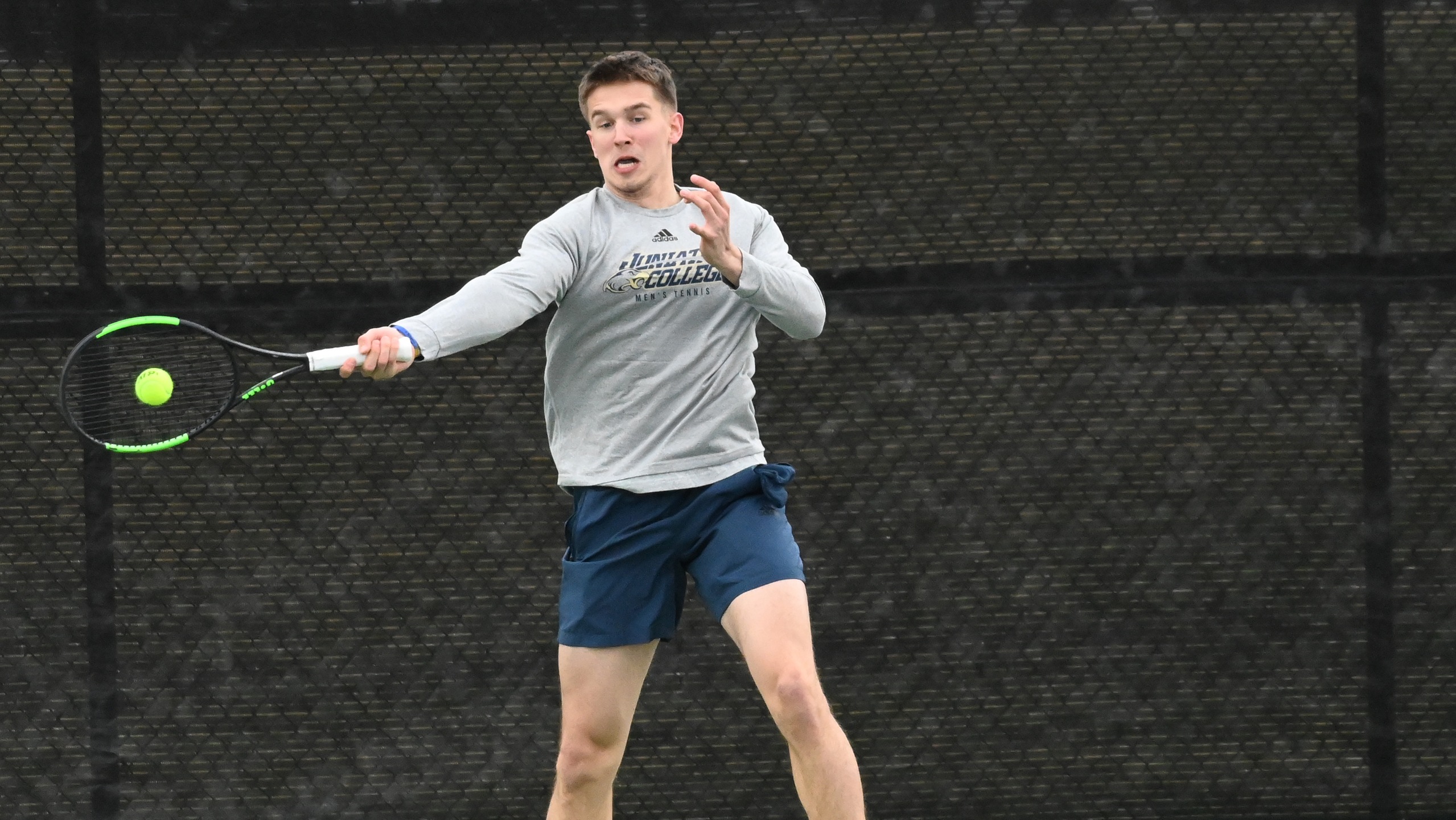 HUNTINGDON, Pa. – The men's tennis team hosted Penn State Altoona Thursday evening and came out on top, winning 7-2 against the Lions.
The Eagles came out strong, winning in doubles play. In first doubles Ilia Buralkin (Moscow, Russia) and Utsav Dhir Deravariya (India / Sunway University) won 8-4, while William Michelson (Old Mystic, Conn. / Stonington) and Seth Strawser (Richfield, Pa. / East Juniata) won 8-2 in second doubles and Nate Whelan (Point Pleasant Beach, N.J. / Point Pleasant Beach) and Victor J.B Jung (Normandy, France) finished strong in third doubles winning 8-4.
JC took this energy to singles play. Buralkin won 6-3, 6-2 in first singles while Michelson lost 6-3, 6-3 in second singles. Strawser took third singles beating his opponent 6-1, 6-0 while Whelan made a comeback in fourth singles 7-5, 6-1, 6-1. Dhir Deravariya won in fifth singles 6-2, 6-4, 6-3 as Jung finished with a win in sixth singles 6-2, 6-4, 6-3.
The win is the Eagle's 10th of the season, their first time since 2019. It is the 10th time in program history the team has eclipsed that mark.
The Eagles will host their Senior Day against Penn College on Monday, April 18, starting at 4:00 pm.