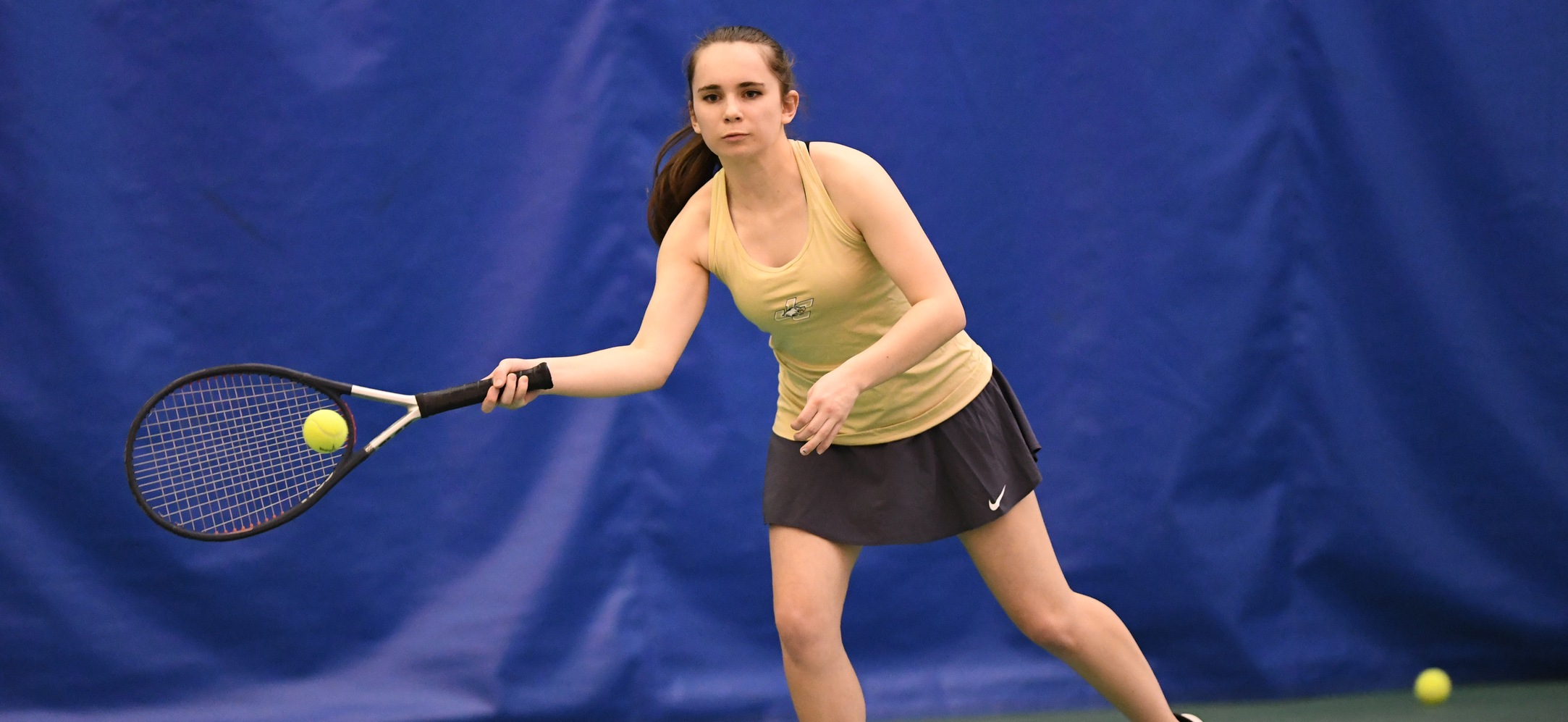 WINCHESTER, Va.- The Juniata women's tennis team opened up the spring season on the road against Shenandoah, Saturday. The Eagles fell 7-2 to the Hornets.
Juniata opened up the match with two of the three doubles ending in a tight result, but the pairs ultimately fell, 8-6 in second and third doubles. Emily Dowler (Rochester, N.Y. / Brighton) and Emily Sarro (Woodside, Pa. / Dallastown) fell, 8-1 at first doubles, Kelley Appow (Freehold, N.J. / Freehold Township) and Kady Lohr (Shanksville, Pa. / -) fell, 8-6 at second doubles, and Mary Fairfield (Staunton, Va. / Eastern Mennonite HS) and Emma Kramer (Chalfont, Pa. / Pennridge) fell, 8-6 at third doubles.
Going in to the singles matches, the Eagles were down, 3-0 to the Hornets.
Juniata lost the first two single sets before winning No. 3 singles and No. 6 singles. Dowler fell, 6-0, 6-1 at first singles, Appow fell, 6-0, 6-3 at second singles, and Lohr won, 6-3, 6-3 at third singles. Sarro fell, 6-3, 6-4 at fourth singles, Fairfield fell, 8-1 at fifth singles, and Kramer won, 8-7 (7-5) at sixth singles.
The women now move to 1-5 overall and will face St. Vincent, February 22nd at 12PM in Altoona.