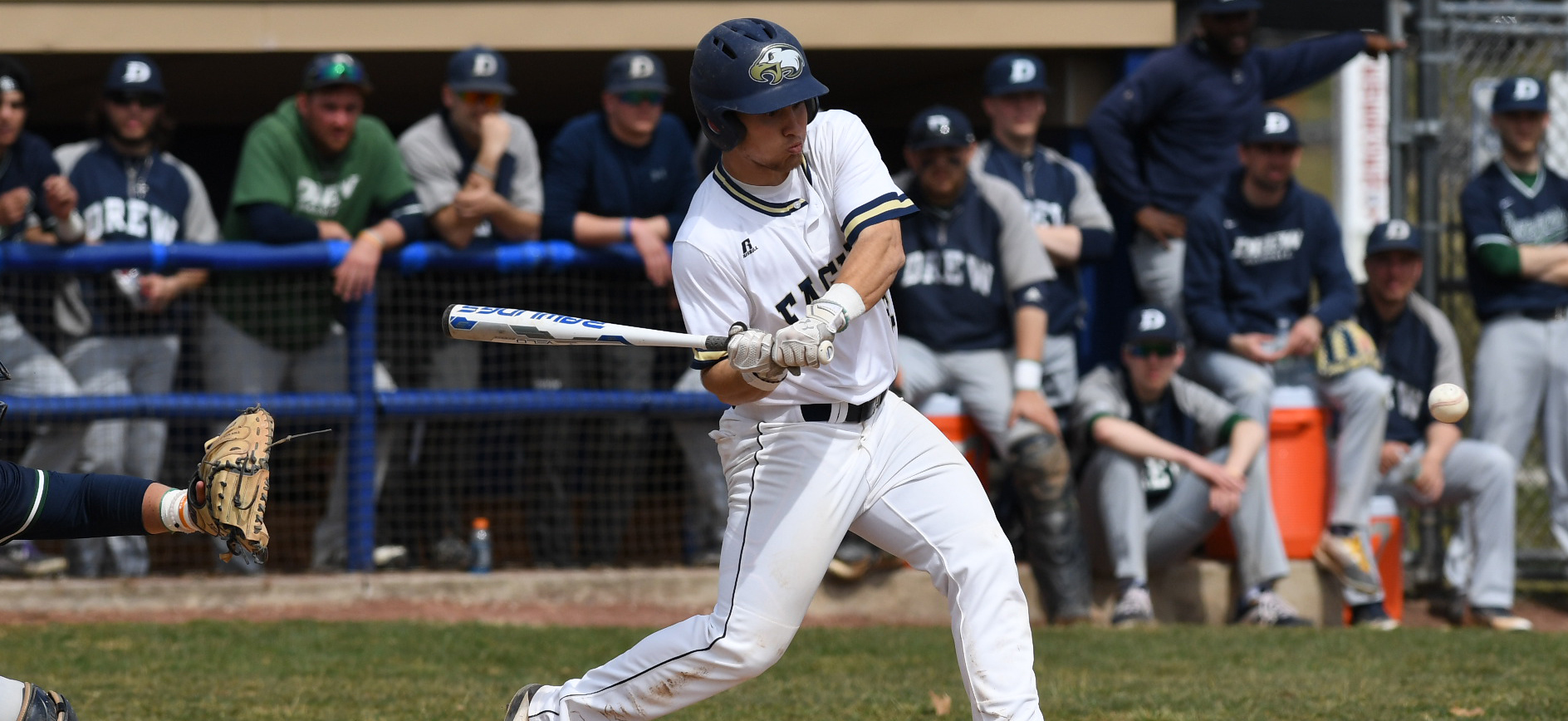 AUBURNDALE, Fla.- The Juniata baseball team jumped ahead early and won against Becker, 10-5, Monday evening down in Florida.
Larry Corle (Martinsburg, Pa. / Central High School) reached on an error, and Jake Swank (Portage, Pa. / Portage) sent him home with a double to left. He advanced to third on Adam Kipp's (Mt. Wolf, Pa. / Northeastern) ground out to short and scored on a passed ball to put the Eagles up 2-0 after one.
In the bottom of the fifth, back to back singles by Joshua Gery (Pottstown, Pa. / Pottstown Senior High School) and Ryan McClain (Hughesville, Pa. / Hughesville) followed by Corle's ground out to third put runners at second and third. Gery was tagged out trying to get home on Swank's fielder's choice before Kipp ripped a double to right center to double the Eagle lead. Kipp scored on an error to make it 5-0.
Dakotah Snyder (Lewisburg, Pa. / Lewisburg) singled to center, and Gery mashed a triple that he wound up scoring on following an error by the second baseman to increase the lead to seven.
The Hawks got one back in the top of the seventh, but the Eagles weren't done scoring. Swank walked, got to second on a wild pitch and third on a passed ball. Kipp drew a walk and Isaac Maclay (Belleville, Pa. / Mifflin County High School) singled to left to score Swank. Two batters later Sam Craig (Mullica Hill, N.J. / Kingsway Regional) singled to center to load the bases and Snyder plated both Kipp and Maclay with a single up the middle to make it 10-1.
The Hawks scored four in the ninth to cause a bit of worry, but the Eagles managed to stem the run and win 10-5.
Jack Dovidio (Glenmore, Pa. / Downingtown West) earned the win, giving JC another positive start as he only allowed one hit and struck out for over five and third innings.
The Eagles will take on Lesley, tomorrow at 9:30.